Grupa MTP – our new parent corporate brand
There are few companies in Poland with a history as long as Międzynarodowe Targi Poznańskie. It is also difficult to find a company that would offer an equally wide range of industry services. Therefore, on the eve of the 100th anniversary of the company's operations, we have redefined our identity, arranging the brands portfolio. The result of the work is the introduction of the parent corporate brand, Grupa MTP, and new company image.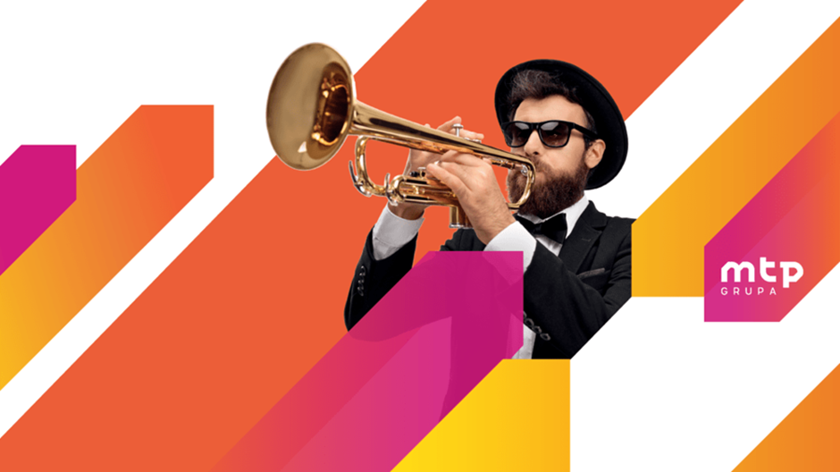 For decades, the most important and the sole task of MTP was to organize trade fairs in Poznań. However, recent years have showed very rapid development of business in many various directions.
Międzynarodowe Targi Poznańskie operates throughout Poland, including e.g. in Warsaw, Lublin, Silesia, and not only in Poznań as it used to be the case for many years. We organize national presentations around the world, and the stands designed and built by our IDEA Expo technical department are promoted by companies not only in Europe, but also on other continents. The expansion into new areas outside Poznań is therefore a natural thing for such a rapidly growing company like ours.
The company's activity has also developed in the area of the services offered. - Międzynarodowe Targi Poznańskie for years have been associated mainly with the organization trade fairs. However, the scope of our offer today is much wider. Today, in addition to the internationally recognized business fair events, we organize congresses, conferences, cultural and sports events, including extra-grand events, which annually attract over 1 million of visitors from around the world.
IDEA Expo is a team that not only builds exhibition stands, but also specializes in designing any space. City Marketing offers companies the network of outdoor advertising carriers in Poznań. Garden City team is a team offering catering services, as well as a complex of modern restaurants. The offer is completed by the lease of space for events of any size, e.g. the multifunctional conference and show area of the Poznań Congress Center and Arena Poznań.
We are developing completely new services that bring us new profits, the example of which is publishing industry magazines. The company is also the owner of the Nowy Adres enterprise, and the co-owner of the Lublin Fair. Our company is developing dynamically. We are today a modern enterprise open to emerging opportunities. We actively fight for the customer and business in Poland and abroad.
In order to arrange and organize the company's business offer, it was necessary to establish a parent corporate brand under the name of the Grupa MTP.
The decision is a response to the needs of our customers. It also lets us adjust our brand to the new areas of activity and challenges faced by our company in the coming years. It means that the Grupa MTP brand is established, comprising all our activities, from the organization of trade fairs, conferences, and events, through space design and outdoor advertising, to catering services.
A clear distinction between Międzynarodowe Targi Poznańskie and Grupa MTP is made.
Międzynarodowe Targi Poznańskie is the No. 1 trade fair centre in Poland and Central and Eastern Europe. It is the pride of Poznań, located in the very heart of the city. It also comprises the most modern in Poland, professionally prepared fairgrounds, where top industry events are held, attended by more than 700,000 visitors per year.
Grupa MTP, in turn, is an umbrella brand operating around the world. Its domain is much broader and it includes not only trade fairs, but also grand-scale events, concerts, sports competitions, business meetings and many accompanying services that companies and participants need to carry out business activities, promote themselves or simply have fun. We know how to organize that for our customers. That is why the motto of our company is: Grupa MTP. Ingeniously crafted events.